Colombian Women Pursue Foreign Men at Medellin Dating Event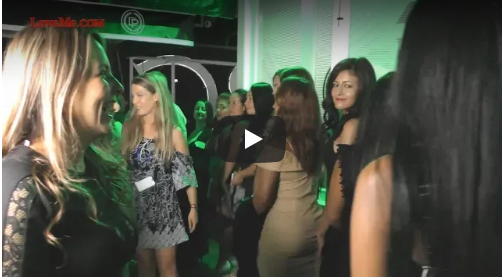 Each year, several international matchmaking events are held in the city of Medellin Colombia.
These events are organized by A Foreign Affair with the intent of allowing single Colombian women the opportunity to meet foreign men for the purposes of starting a meaningful relationship.
International Matchmaking in Latin America
Matchmaking events in Medellin follow a speed dating format, allowing all of the men in attendance to meet each woman.
After visiting each table, men and women are able to mingle freely, while enjoying a dinner and drinks.
The staff in our Medellin office also organize party games and dancing, which helps maintain a fun, exciting atmosphere throughout the night.
Men and women are able to freely exchange personal contact information for the duration of the event. This allows future dates to be set during the remainder of the Colombian tour.
Verifying the Women Who Attend Colombian Dating Events
All of the women who attend our dating events are members of the web site and have been pre-qualified by our staff in Colombia before gaining entry.
Conversely, all men who attend our international matchmaking tours are subject to a Federal background check, in compliance with the International Marriage Brokers Regulation Act in the United States.
Medellin's Surplus of Beautiful Colombian Ladies
The sidewalks of Medellin Colombia are lined with attractive, approachable, single Latin women.
This will be one of the most noticeable things to any foreign man visiting the city for the first time.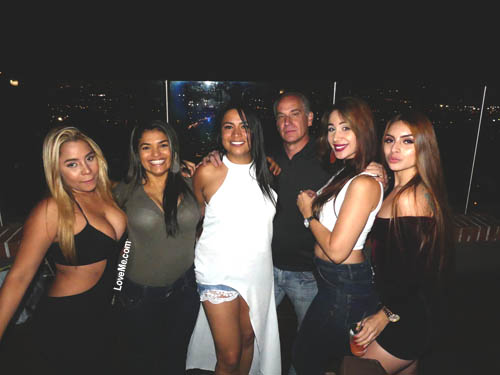 Down to Earth, most foreign men will find the women they meet in Medellin to be slightly shy at first contact.
Even with their amazing appearance, some of the most beautiful ladies living in Colombia are reluctant to approach a man, lending to their very traditional nature of Latin women.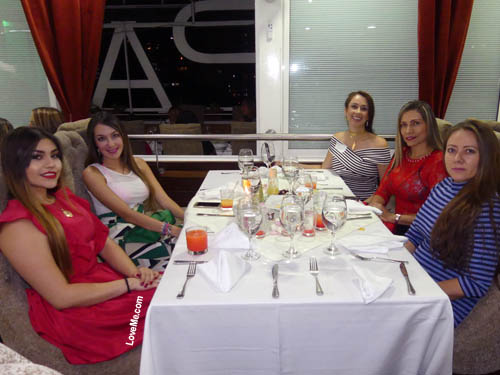 Frustrated with the domestic dating scene in Colombia, Medellin women value honesty above all else when seeking out their significant other.
Modern Dating Culture in Medellin
In modern Colombian culture, men have the unfortunate reputation for rampant extramarital affairs, which makes honesty above all else the most important thing to single Colombian women.
Referred to as "mosa" in Medellin, current dating conditions expect men to almost always have relationships with other women outside of their marriage.
Medellin women are known for their immense beauty and loyalty in relationships.
Any man who meets the simple task of being honest with a Colombian woman has an amazing chance at finding love while in Medellin.
Dating Amidst Colombia's Breathtaking Sights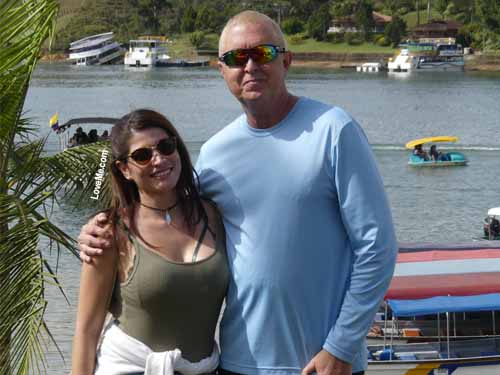 So you've already found your match at the social and want to show her a great night out.
While all Medellin women have a high level of civic pride for their city, their culture dictates that the man should choose where they go.
Rather than losing value in the eyes of your new lady friend, consider the amazing opportunities for dating before your venture off to Colombia.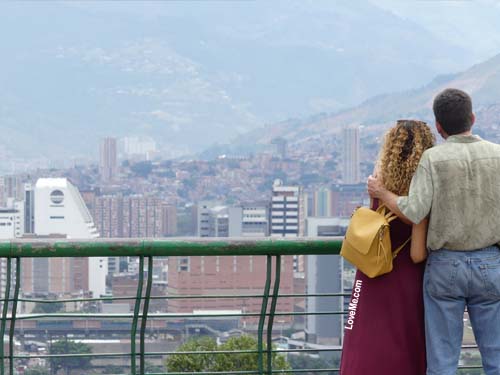 Many couples take small steps in regards to courtship, thus making the many cafes in Medellin great locations for these initial dates.
Once you've established a firm connection with your Colombian woman, the world renowned restaurants of Medellin will provide a romantic ambiance for dinner dates.
Medellin offers many scenic locations for outdoor excursions that pair well with the stunning Latin women you'll be courting while in Colombia.
The Unparalleled Excitement of Medellin Nightlife
Studded with beautiful women as far as your eyes can see, the city of Medellin springs to life beneath her starlit skies.
The practice of going out in groups stands out as one of the first things foreign men notice about Medellin nightlife.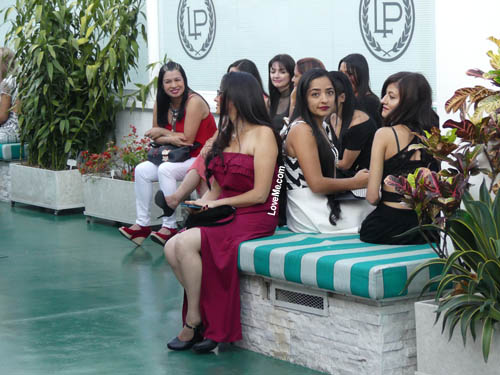 Unlike many other countries, Colombian women rarely are found to go out to clubs or bars alone. These types of activities are always viewed from a social perspective.
Women are typically found with their girlfriends in large groups that sometime also include a few male friends.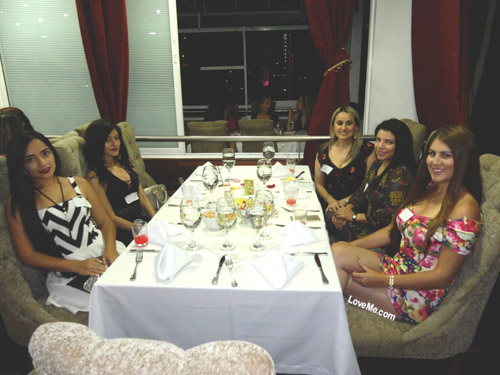 Foreign men sometimes view the group aspect of Medellin nightlife as an obstacle while trying to meet women, which makes the matchmaking events we host much more appealing.
Rather than sifting through large groups that already have a strong social connection, our Colombian dating events have qualified single women who arrive waiting to meet single foreign men.
Though the nightlife in Medellin does have an exciting appeal and should be embraced by visiting foreign men, the chances of meeting a single Colombian women in this setting doesn't always yield favorable results.
Debunking Negative Stereotypes of Colombian Women
Most men who are intent on meeting Colombian women have no problem separating fact from fiction in regards to perpetuated stereotypes.
But, many men who have just kindled an interested towards Colombia for dating purposes may be misguided by these easily debunked stereotypes.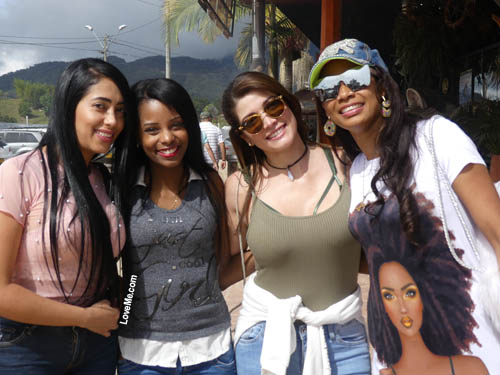 The realities experienced in Medellin are not as conveyed in popular television series.
Unfortunately, Colombia has troubling events in her past, but the country has moved beyond the criminal activities that were once prevalent in the 1990's.
This storied associated with organized crimes and illicit activities sometimes lead men to categorize all Colombians as being involved with either of the two.
These assumptions, especially coming from a visiting foreign man, will deeply offend any of the Colombian women they intend to meet and date.
Skeptics in the realm of international matchmaking will also make the assertion that all of the women in Colombia are suffering from third world conditions.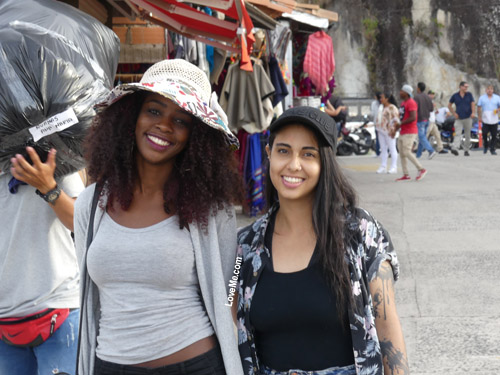 These third world conditions, according to misinformed skeptics, are why Colombian ladies are interested in meeting and dating foreign men.
This easily debunked misconception ignores the modern, cosmopolitan qualities found in Medellin and other European inspired cities throughout Colombia.
The women you'll meet in Medellin are among the most beautiful ladies in the world, both in spirit and appearance.
Applying any of these stereotypes to an entire population of women will close your mind and your heart to the love that Latin women in Medellin wish to share with the right man.
Reading Signs of Attraction from Colombian Women
Foreign men who are actively interested in meeting and dating women from Colombia are often confused how to read their signs of attraction.
Most Western men are predisposed to a very judgmental dating scene where in most cases personal appearance determines their value.
Colombian women place less value on the appearance of a man than the the content of his character.
Ladies in Colombia are searching for a quality of man that eludes most active women in the Medellin dating pool.
Unfortunate dishonest habits that are prevalent among Colombian men have opened the minds of women in Colombia to the realities of international matchmaking.
Distinguishing yourself from these negative traits will cause any single woman in Colombia to take notice.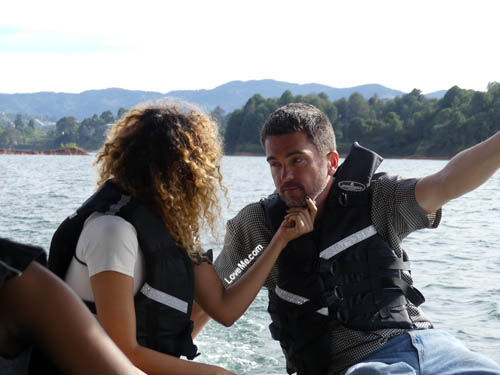 The essential signs of attraction from Latinas in Colombia does not varying much from that of foreign women elsewhere.
If the woman actively engages in conversation with you, and laughs at your jokes - this shows she has an interest in you.
Common Signs of Affection in Medellin Colombia
Direct eye contact also signals the interest of women in Colombia.
This eye contact can be during conversation or prior to exchanging words from across the room. If she's looking you in the eye, you have captured her attention.
If the woman you're speaking with in Medellin begins asking personal questions, it typically means she has an attraction to you.
Determining If Connections Exist with Foreign Women
If the questions are vague and generic - there may not be a connection.
If she goes out of her way to touch you, even if it appears to be an "accident" - this also points to a strong attraction in Colombia.
Preparing For Travel To Medellin Colombia
Men who are interested in planning their trip to Medellin Colombia should consider the following details before traveling.
First, understand that general safety in Medellin should not be a concern that prevents men from traveling to Colombia.
In fact, Medellin provides a cosmopolitan atmosphere, rivaling that of any modern European city.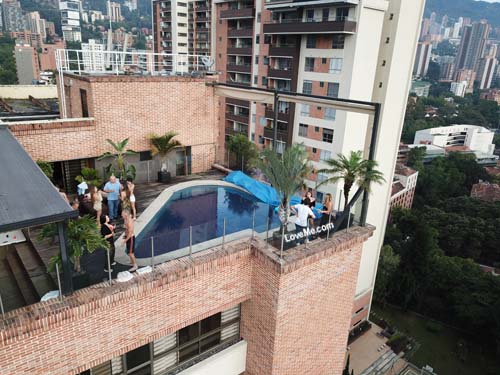 Still, men must be conscience of their surroundings, which leads many to employing the services of local guides.
Men that use any of our services in Colombia have the peace of mind that their needs will be met by our staff.
We are able to guide men with questions regarding travel, tourism, dating and anything about Medellin that requires local knowledge.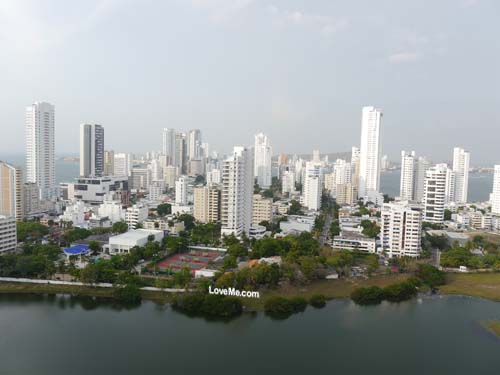 Our local Medellin staff and the team in our Phoenix office assist men with questions concerning the exchanging dollars into Colombian Peso (COP$), any visa requirements for folks outside of the USA, EU and Canada, as well as planning the most affordable flight to Medellin.
We're dedicated to assisting men interested in meeting Colombian women in Medellin. Our passion for international matchmaking drives our team to go above and beyond for every man, every time.
If you would like more information about our services, please reach out to Bud Patterson at bud@loveme.com
Enjoy Medellin!
View our Latin Singles Tour Schedule and make your reservation!