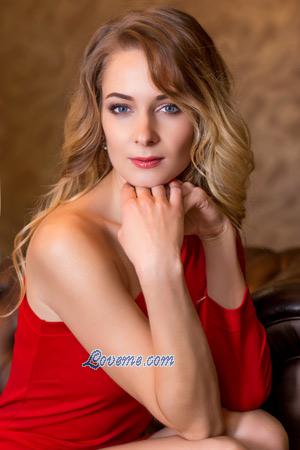 ID: 176125
Elena
Ukraine
City:
Dnepropetrovsk
Age:
36
Zodiac:
Taurus
,
Rooster
Weight:
117lb, 53kg
Height:
5'5", 165cm
Eye Color:
Blue
Hair Color:
Blonde
Marital Status:
Divorced
Children:
2 - girl, 8; boy, 13
Religion:
Christian
Smoker:
No
Drinker:
Socially
Education:
University
Company:
Private
Job Title:
Photographer
Sports:
Hobbies:
Filming videos and photography - this is my hobby, my work.
English:
poor
Languages:
Russian (native),Ukrainian (native)
Self Description: In my character there are both weak and strong qualities. Sometimes I feel a little uncomfortable for my weaknesses, and I do everything in my power to get rid of them. As for my strong qualities of character - I appreciate and cherish them. Friends say that I'm a good listener and very sociable. I love the people and the world around me. Being open and sociable means broadening your horizons and views on the world. As our world is constantly changing, I try to be a broad-minded person and easily adaptable woman, I easily make new acquaintances, and one of my best qualities is that I try to feel as happy as possible most of the time. But if someone hurts my feelings, then I tend to ignore it and treat things with a positive side. I would also describe myself as a magnanimous person. It gives me pleasure to share something with others, and I am ready to help at any moment. In conclusion, I would like to say that my personal qualities are both hereditary and acquired! . When I think about myself, I sometimes wonder how different I see myself. I'm organized and punctual, and I'm happy when things happen on time, according to the schedule. I'm very hardworking and always busy. I do not like to give up! I try to develop and improve as a person, that would be interesting for my man to be his muse!
Comments: We often in our imagination create the ideal image of a man, for whom we are ready to go to the end of the world. What are the qualities that my future partner should have? He may not have two higher educations, not own an oil company, but he will be the most amazing, brave and reliable, and most importantly, he will love me. A strong, confident, reliable man is my dream, like any other woman. My support, which I can rely on in a difficult moment. The list of qualities is different for everyone. My favorite is associated with reliability, determination and sociability. Confidently standing in life. With a sense of humor, it will be interesting to laugh and to keep silence with him. He is sincere and real! My man will allow me to be a woman, and with him I will be able to relax and feel comfortable and secure. Such a man will be the center of the universe for me.